Gilbert and Pierre Roughol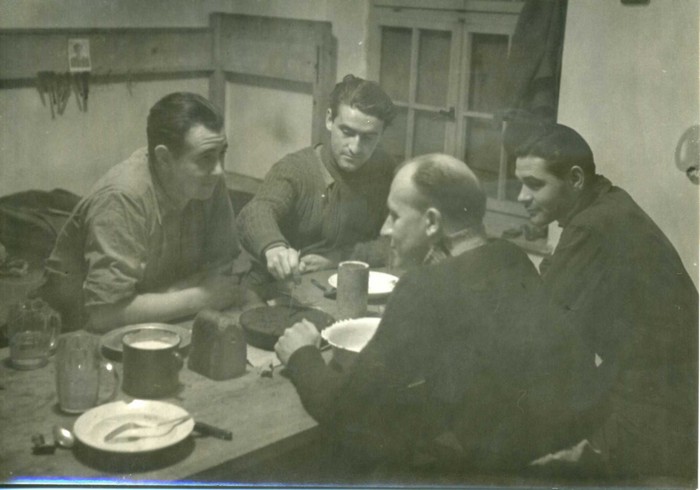 Pierre Gilbert is the person sitting the furthest away from the photographer, who I believe is Gilbert. Pierre is using the knife to cut the cake in the center of the table.
No idea who the others are. I know Pierre and Gilbert kept in touch with a number of their close friends over the years after the end of WWII, but that information is now lost to us.
Source: